View a photo selection of our boat trips
Valerie
from Loughborough , UK,
on
A fantastic trip organised by the superb staff at Tempio Travel, for some of my students, studying Travel and Tourism. They had a truly memorable day on the stunning Island of Capri, they took in all the sights of this beautiful Island. Having a private boat tour made all the difference. Many thanks.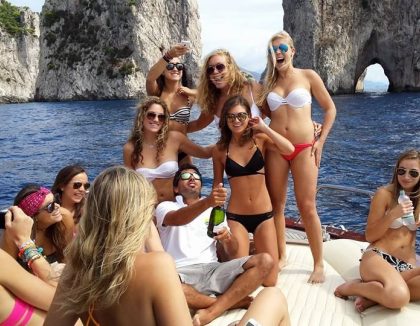 Julie
from Kentucky USA,
on
They were both amazing experiences because the guide through the ruins was really excellent and has shown us the most important places of Pompei ruins and the bus trip across the National park was wonderful because they used special jeeps and the landscape was beautiful. Perfect organization!