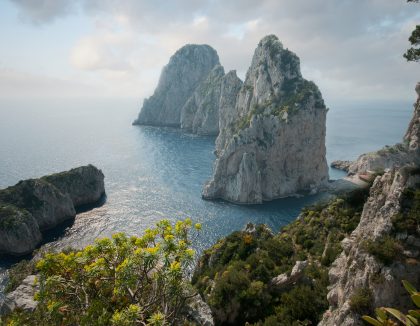 Off the island of Capri, there are three "famous" faraglioni. The have been named:
Stella, connected to the island, 109 m.
Mezzo, 82 m.
Scopolo (or Fuori), 106 m.
The average height of the Faraglioni is 75 meters. The Faraglione di Mezzo is characterized by a central hole, large enough to allow for the passage of a small boat.